WHAT is the Cardinia Foundation?
The Cardinia Foundation (formerly Casey Cardinia Foundation) is a philanthropic Community Foundation, raising funds for local community groups throughout the Shire of Cardinia, with funds dispersed through an annual grants program. Established in 2003, the foundation serves communities across Cardinia Shire. The foundation aims to support the social, community and physical development of the community.
HELPING your Community
The Cardinia Foundation's main purpose is to assist with the social, community and general welfare of those living in Cardinia Shire. The Cardinia Foundation raises funds and encourages philanthropy within Cardinia Shire in order to provide independent grants that support the growing needs of its communities, now and into the future.
---
Our volunteer Board of Directors are community representatives who reflect a broad range of skills and local experience:
Director and Chairman ~ Paul Thomas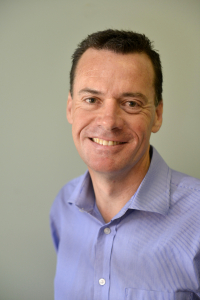 Paul is the current Chairman of the Foundation and has been a Director since 2009. Paul grew up in Pakenham and works across the region in a fourth generation local media business. Paul has seen first hand the growth of the Casey-Cardinia region and understands the many challenges confronted by local residents. The Foundation is one small way to be able to provide some positive impact to the community.
"Together we are making a difference to our local community. Giving something back benefits us all"
Bachelor of Commerce, University of Melbourne – Director Country Press Australia – Director Victorian Country Press Association
Director and Deputy Chairman ~ Adam Sadiqzai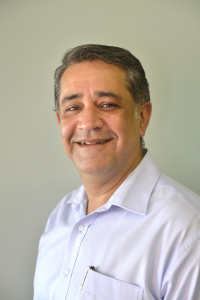 Adam is the current Deputy Chairman of Casey Cardinia foundation. Adam lives in the City of Casey and has had business interests in both the Casey and Cardinia region for the past 15 years
Over the years, Adam has prided himself on creating a business that he terms as being "a business with a purpose" and as such, has contributed heavily to numerous community organisations both in Casey and Cardinia.
I am extraordinary proud to be a part of an organisation that has given back to the community in such a positive way, it is particularly rewarding to be side by side with such a dedicated group of people that is committed to making a difference
Adam also proudly sits on the board of Outlook, an organisation that provides opportunities for the disabled and disadvantage.
Director ~ Carol Jeffs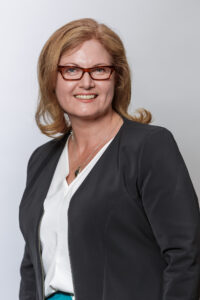 Carol Jeffs is the Chief Executive Officer of Cardinia Shire Council. Carol has extensive experience in local government management and leadership, and a demonstrated commitment to community engagement and participation. Carol brings more than 18 years' experience as a senior local government executive, having led planning, corporate services, economic development and community services at both regional and inner metropolitan councils.
Carol is committed to making a difference in a place that she knows and loves by working closely with the community, councillors and staff to continue to deliver high quality services and infrastructure across the whole shire. She believes in advocating strongly for what Cardinia Shire needs and engaging with residents, community groups, farmers, businesses and landowners, as we take up the challenge of creating a future we can all be proud of.
Director ~ Kate Lempriere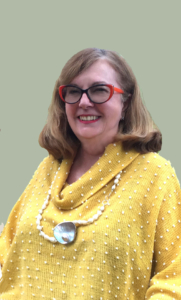 Kate is proud to be an inaugural member of the Casey Cardinia Foundation since it's inception in 2003. Committed to making a difference, providing positive outcomes in personal and business philanthropy.
Kate has served Cardinia as Mayor [twice] and Councillor [3 Terms]. Former President of the Save the Children Charity and Lord Mayors Charitable Fund, Kate, is former Vice Chair and current Board Member, Duke of Edinburgh Award. Dame of the Order of St John of Jerusalem Knights Hospitallier, she is Member of the Australian Institute of Company Directors. Kate has tertiary and post tertiary qualifications in Financial Services, Management and Governance. Kate is well known as a Rotarian in Pakenham and Casey and is a Paul Harris Fellow recipient.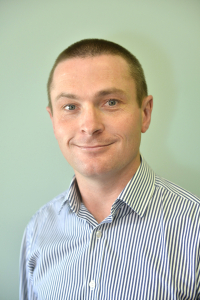 Brett has been a Foundation Director for 3 years and is a lifetime resident of Cardinia Shire. He is currently a Cardinia Shire councillor and also a serving Victoria Police Officer for 20 years, with a focus on proactive and community policing in the Casey/Cardinia area. A father of two young boys, Brett is passionate about supporting young people and the disadvantaged, he wants to contribute to building safe, strong, happy communities.
"If it takes a village to raise a child, let's make our children's village a great one."
Director ~ Kristine Ash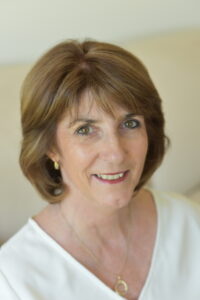 Kris is an experienced and authentic leader who builds strong relationships with individuals and organisations to deliver outcomes aligned with their strategy and purpose.
Kris has worked in the not-for-profit sector for over 20 years and has experience in all fundraising streams and has worked  with many organisations to grow their fundraising income. Kris is keen to see the Foundation's ability to support local community groups grow in order to build community resilience.  Now working locally as a Director of OrgMent Talent Solutions, she is enjoying contributing to the area's economic development.
BA Hons – Exeter University –  Past President and Paul Harris Fellow, Emerald & District Rotary Club – National Fundraising Award Recipient & Executive Member of the Fundraising Institute of Australia