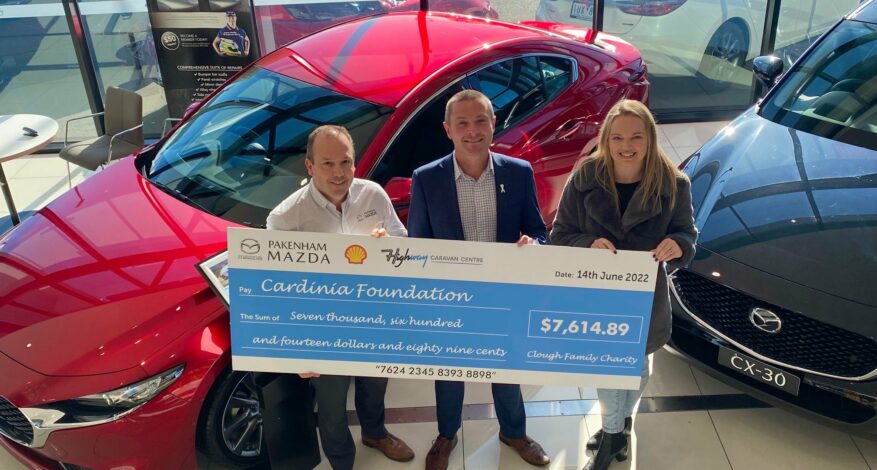 News
Pakenham Mazda Charity Race Night Success
We are grateful for the continued support of the Clough Family and the team at Pakenham Mazda for their ongoing fundraising for the Foundation.
It was good to see their Charity Race Night back in action again on Thursday May 12th. The Family hoped to raise $30,000 for local charities and exceeded this amount significantly by raising $45,689.36 (to be exact).
Funds were distributed to The Cardinia Foundation, Make A Wish Foundation Casey/Cardinia, Frankies Community Kitchen and families special charity – Pancare. The charities gathered at Pakenham Mazda for the cheque presentation by Paul Clough this week.
Cr Brett Owen received the cheque on behalf of the Foundation.
Many thanks to everyone for the hard work and to all those who supported the night with auction items, sponsorship and by their attendance.